I made a skirt out of ties.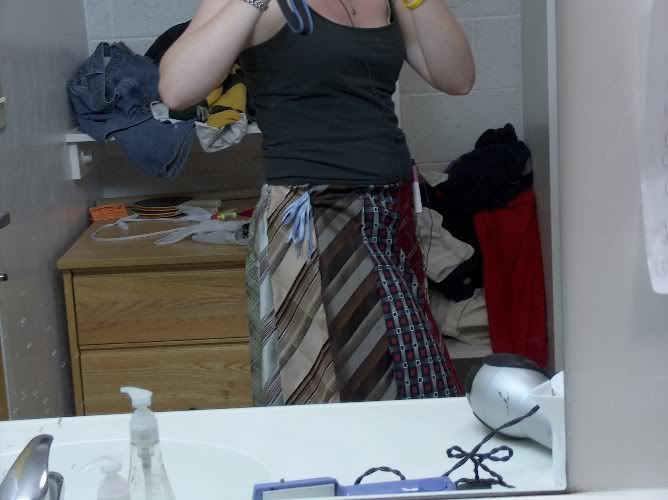 Hooray for taking pictures in the mirror in horrible artificial lighting...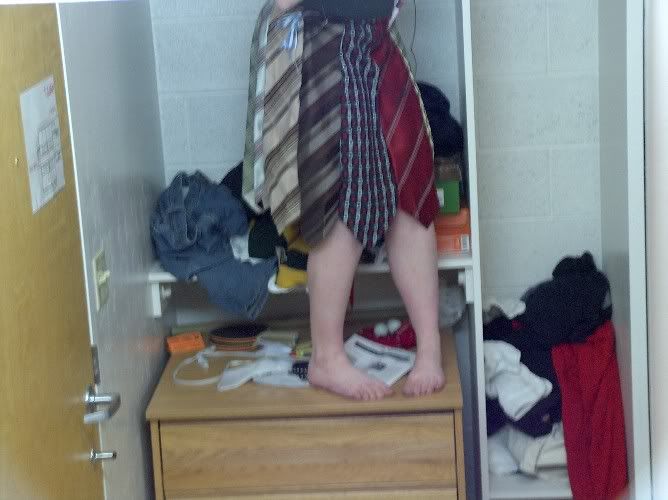 Oh look! My roommate's dresser! I perch precariously...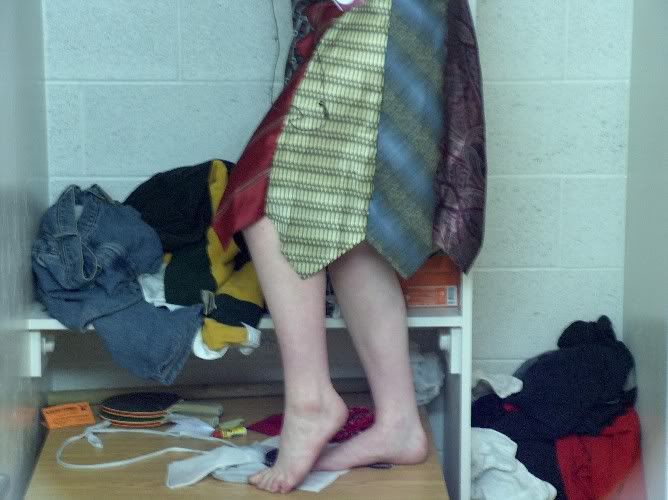 ...and strike a pose when I find my balance.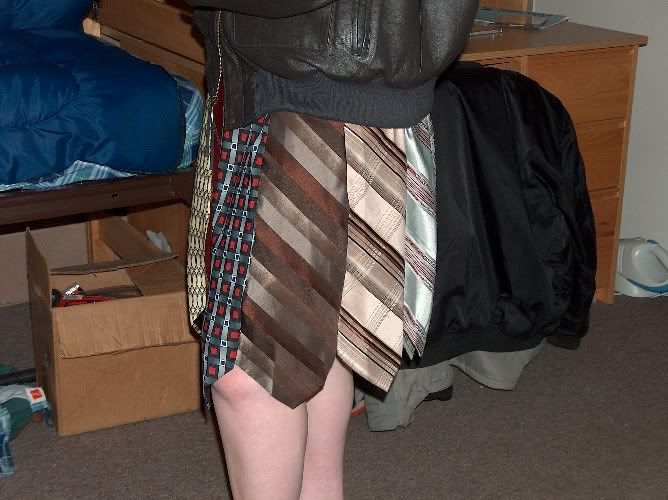 At this point I put Peter to use and made him snap some pics. (because, after all, it's kinda hard to take a picture of something while you're wearing it...) In this one and the next one I'm wearing his leather flight jacket, which is WAY too big for me but super super warm.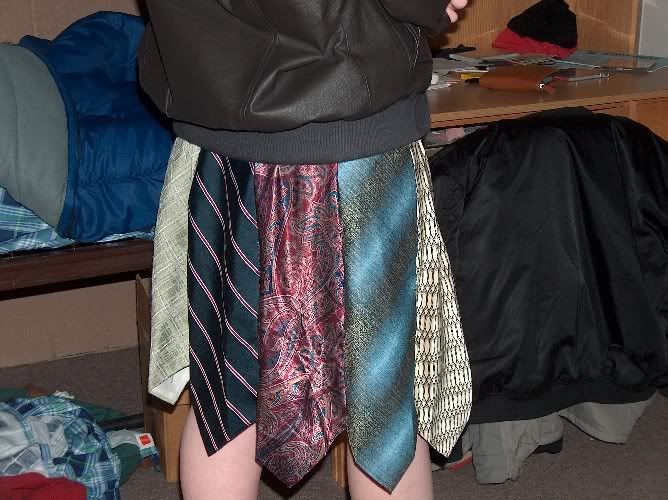 Probably shouldn't have picked my roommate's side of the room as a backdrop... but oh well.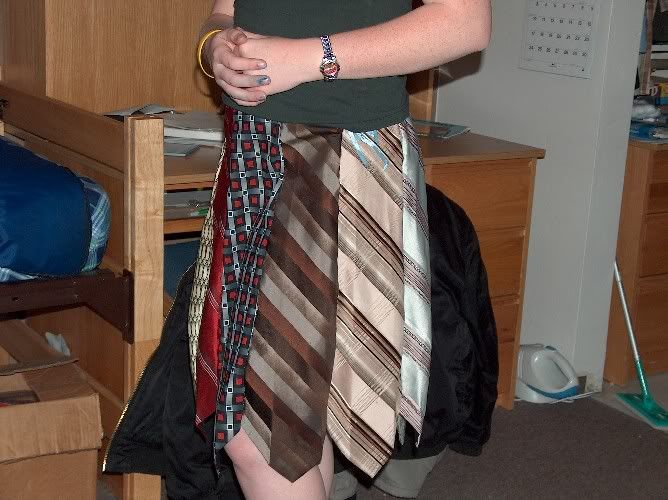 Jacketless shot! And yes, my fingertip is blue, and no, I don't have hypoxia. I was spray painting the rock down in the quadrangle in front of the cafeteria and the paint got on my fingers and didn't want to come off. I may take some nail polish remover to it later - that worked when Amith and Z spray painted my toes gold.